The Best Tree Services In Charleston SC
Atlantic Tree and Stump LLC is your one-stop shop for all your tree services in Charleston SC and the Tri-County area. From tree cutting to tree removal and stump grinding, our top of the line equipment can do it all.
Atlantic Tree and Stump never ceases to amaze me!
Quality work, at a fair price! Experienced and knowledgeable! I won't ever use anyone else!

Ivan B.  - Happy Customer
Quick and dependable
Stress-free tree services
We don't just get the job done fast. We get the job done right the first time. With top of the line equipment, Atlantic Tree & Stump, LLC provides residential and commercial customers alike with top of the line tree services often the same day.  If we say we will be there, we will be there.
Same day service (in most cases)
FREE quote over the phone
Top of the line equipment
Servicing Charleston, Tri-County area and beyond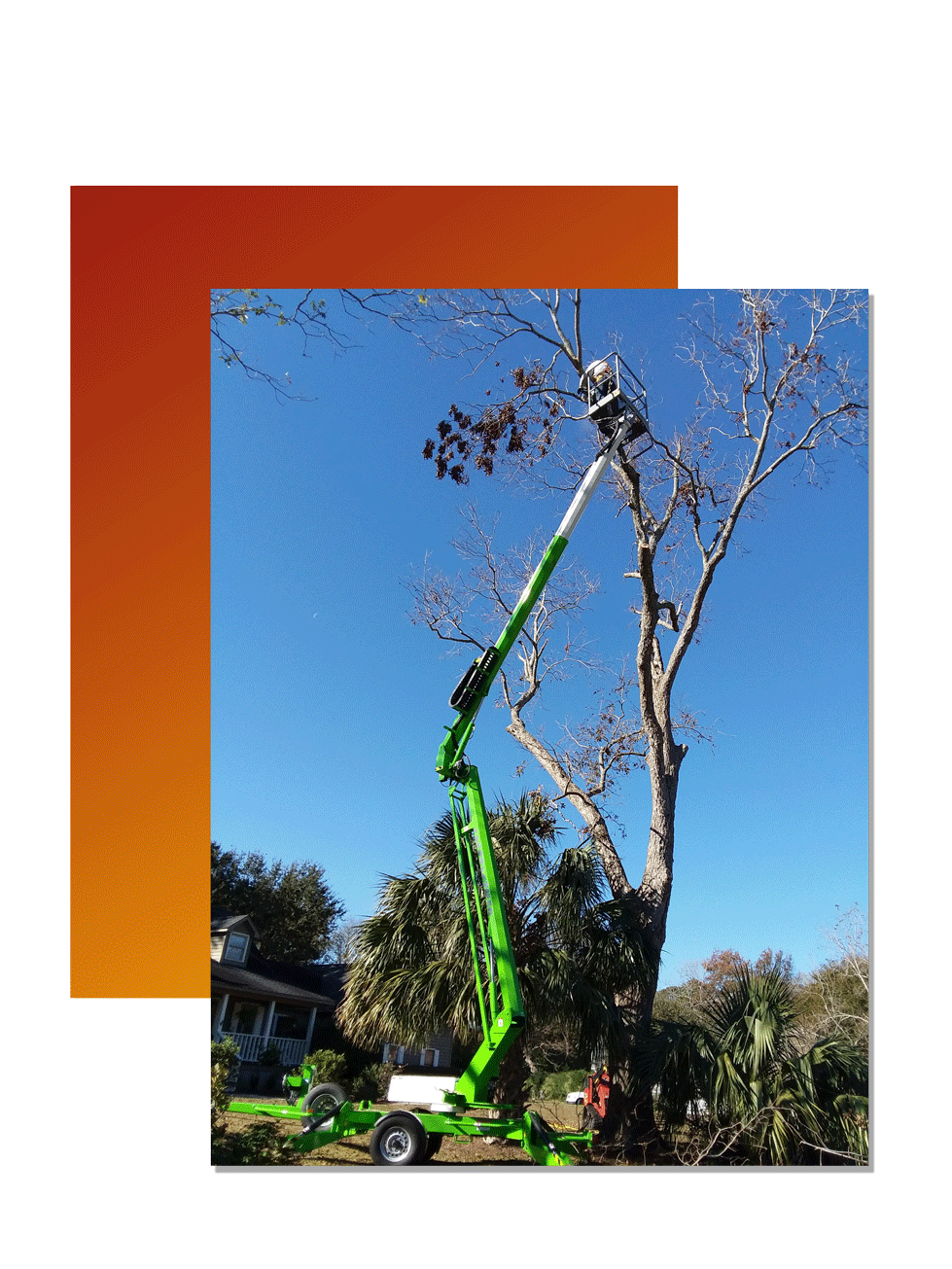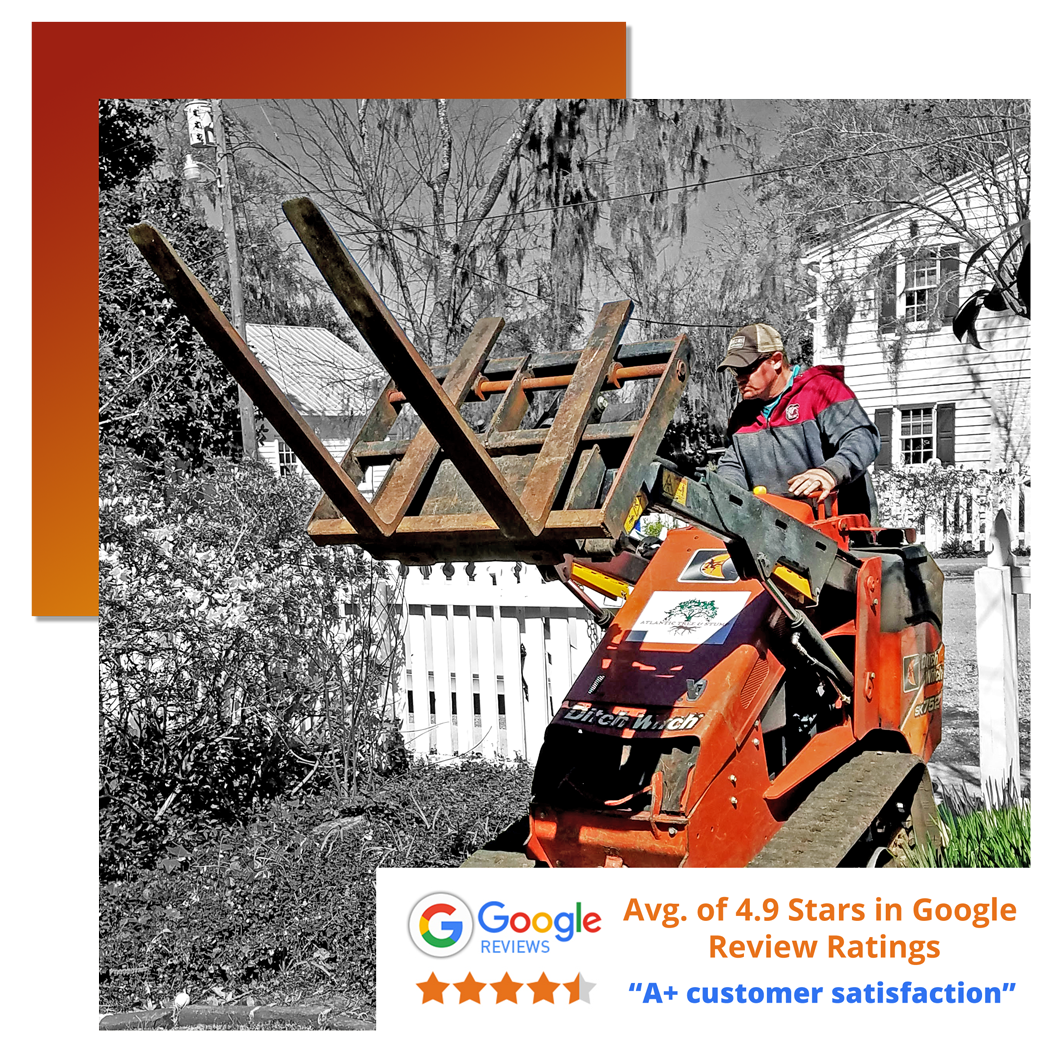 Top-rated tree services in Charleston, SC.

Powerful and Efficient
Our machinery can take on any job, fast.
Doesn't matter how big or how small your tree service requirement is. Our top of the line equipment can cut through any tree and grind down any stump fast and effortlessly.
Safe cutting with remote controlled equipment
Stump grinding in less than an hour in most cases
Can reach as high as 60 feet tall
Can go through 37-inch doors without damaging your property
Ready to schedule your tree service?
Get a free estimate today
Frequently Asked Questions
Find answers to the most commonly asked questions about our tree removal and stump grinding services.
Do you provide tree services outside of Charleston?
Yes, in addition to providing tree services in Charleston, we also provide tree services in the Tri-County area, North Charleston, Mount Pleasant, Johns Island, James Island, Daniel Island, Awendaw, Hanahan, Goose Creek, Summerville and more!
Not sure what I need. Stump Grinding or uprooting the stump?
Stump grinding is typically the best choice for most projects. Atlantic Tree & Stump, LLC can grind the stump as far as 20 inches deep, which for most projects, can be enough room to replant sod or plant another tree. However, if you are trying to build a swimming pool or a concrete slab, the stump may need to be removed. In this case, uprooting will be your best option.
Get a free assessment of your project and let Atlantic Tree and Stump take care of all your tree needs today!
I have an emergency, how fast can you cut and remove a fallen tree?
Typically, we can take care of business within 24hrs. However, some jobs are more demanding than others. To better assist you, please give us a call or send us a picture of the work and we can try to give you an estimate within a few minutes.
Do you offer any discounts?
Yes, we offer 10% off to all military members and senior citizens. Just let us know before we provide you with a free estimate.
Are you insured?
Yes, Atlantic Tree & Stump, LLC is a fully licensed and insured tree service provider in Charleston, SC. We also use Palmetto Utility Protection Services or "PUPS" to ensure your job gets done with the highest levels of safety.